Our Capabilities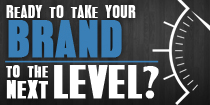 The POWER to CREATE great design solutions!
GENSON|CREATIONS has provided flyer and logo design services to a range of different clients throughout the State of Florida and the Central Region of the United States, with a primary focus in North Florida. Over the past few years, the firm has become very talented by doing a variety of different types of projects.
Capabilities? As a full service design agency, whatever you need, we're on it. Research, marketing, media, production and creative executions from the all-new to the "what's next." Our design capabilities include but are not limited to: Flyer Design, E-Flyer Design, Logo Design, Profile Design, Internet Marketing, and Architectural Renderings. WE CAN OFFER YOU Competitive Rates & High Quality Output!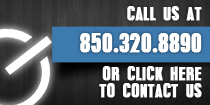 BRANDING-
Strategic graphic design to create a memorable and marketable company image.
DESIGN > PRINT
Once the graphic artist has had time to image, layout, and typeset your graphic design according to your instructions you will be sent an initial or "first round" proof. This is usually an electronic file (JPEG or PDF) or as we call customer proofs or "E-Proofs".
Proof Disclaimer:
Proofing is EXTREMLY IMPORTANT in the printing process. You as the client are responsible for proofing and approving all projects before they are sent to the printer. Genson Creations is not responsible for anything overlooked in the proofing process (e.g., spelling, punctuation, grammatical errors, etc.). These E-Proofs are privileged and copy written. Any unauthorized use of these files by any unintended recipient is prohibited. The colors of your proofs as they appear on your monitor are only a close representation of the final printed piece. Colors may vary dependent on your monitor's brightness, contrast and color adjustment settings. This image may appear larger than actual production size depending on the resolution of your monitor.